Mr Leigh Reeves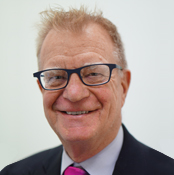 Mr Leigh Reeves
Breast and General Surgeon
Mr Leigh Reeves has been practising in the Dandenong/Berwick area since 1980.
Leigh completed his medical degree at Melbourne University. He went on to train as a General Surgeon, obtaining his Fellowship of the Royal Australasian College of Surgeons in 1978. He is a founding member of Casey Surgical Group and Berwick Integrated Care.
Leigh is no longer seeing new referrals.
Private Hospital

St John of God Hospital
Gibb Street, Berwick 3806

Public Hospital

Casey Hospital
Kangan Drive, Berwick 3806

Consulting

Kangan Drive, Berwick 3806